Our RMTs
---
Amanda Wright, RMT
Amanda is a seasoned Massage Therapist who has been a part of our team for the past seven years. She prides herself in helping each client reach optimal health which has continually led her to practise in multi-disciplinary offices. She earned her undergraduate degree from Wilfred Laurier University in Physical Education and Kinesiology in '93, and her diploma in Massage Therapy from Kikkawa College shortly thereafter in 1995.

After owning and operating her own massage clinic in Markham for 6 years, she has sold her business to return to what she loves to do best: Therapeutic Massage.

Amanda has furthered her specializations in Pregnancy and Infant Massage, Hot Stone Massage, Sports Therapy, Reflexology, Ultrasound and Electrotherapy. It is Amanda's hope that her hands will have the opportunity to take care of your massage needs.



---
Laurene McKay, RMT

Laurene McKay has been a part of our wellness team since July 2011. She has worked in a variety of settings including Chiropractic clinics, Physiotherapy clinics and Spas since graduating from the Canadian College of Massage & Hydrotherapy in 2000.

Laurene enjoys working with pre/post natal clients and has broadened her knowledge by taking extra courses in pregnancy massage, labour support and infant massage instruction.
She has more recently received a diploma for Medical Acupuncture, where she studied at McMaster University.

By using a variety of techniques, including trigger point therapy coupled with Swedish massage, Laurene thoroughly enjoys working with people to help them achieve their health and wellness goals.



---
Darren Stevens, B.P.H.E., RMT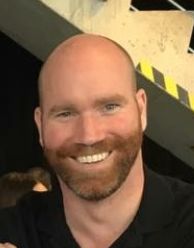 Throughout his career, Darren has worked with elite athletes, professional athletes, weekend warriors and people in all levels of challenge. Darren's success as a therapist comes from his playful and investigative approach to treating problems like puzzles and then solving them. While Darren has a reputation for being able to apply deep pressure, he is also able to work gently as long as the client communicates their needs. Never afraid refer or collaborate with other health care professionals, he is also very aware of what he can and can't treat. If you asked Darren what areas he specialized in treating, he would tell you that the shoulders, neck, jaw, hips and low back are his areas of interest.
After graduating from the Centennial College Massage Therapy Program in 2002, Darren has been committed to lifelong learning, attending professional conferences and completing degrees in physical health education with a specialty in health promotion at Laurentian University and a Master's degree in Leadership Studies through the University of Guelph. Darren has twice been part of the massage profession's regulatory body and currently sits on the Program Advisory Council for Centennial College, where he now teaches in both the Massage Therapy Fitness & Health Promotion programs. The underlying theme of Darren's approach to treating is to move his clients from rehabilitation to relaxation by helping to maintain tissue health while encouraging a healthy lifestyle.
Whether you have a new or old injury, are looking to prevent injuries, just want to relax or are looking for a way to increase and maintain your feeling of well being and your healthy lifestyle, Darren knows how to work toward your goals and looks forward to helping you with your individualized needs.
---



Roxanne Migneault, RMT
Roxanne has been practicing Swedish Massage since 2003. A graduate of Sutherland-Chan, she is an active member of the College of Massage Therapist (CMTO), as well as a Member of Registered Massage Therapists' Association of Ontario (RMTAO).

Roxanne is also a Medical Acupuncture Practitioner, receiving her training from McMaster University in 2009 and is a member of the Canadian Academy of Medical Acupuncture (CAMA).

She also has her Personal Training Certificate from Can-fit Pro, and is trained in Nutritional Weight Loss, Acupressure, Ultrasound Therapy, Inferential Current Therapy, Functional Therapeutic Taping, Reflexology, and Indian Head Massage, Thai Yoga Massage, and Massage Cupping.